Star Fragment is an item in Forsaken World. It has the following description: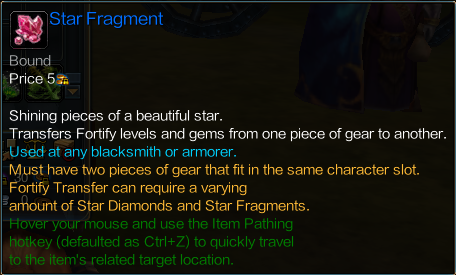 Using Star Fragment
Edit
Go to a NPC that offers the 'Gear related Services', for example Klass Rour in the Hall of Glory in Nightfall Citadel. Select the 'Fortify Transfer' tab.
Insert the original gear into the left socket and the new gear into the right socket. Next click Result Preview.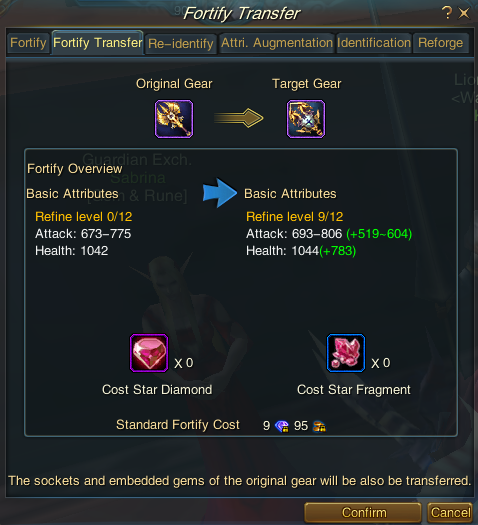 If you are satisfied with the results, press Confirm to start the transfer. The amount of Soul Coins displayed next to 'Standard Fortify Cost' is not consumed when using a Star Fragment.
The picture left is the original gear and the picture on the right is the new gear. As you can see, the fortify levels and gems are successfully transferred.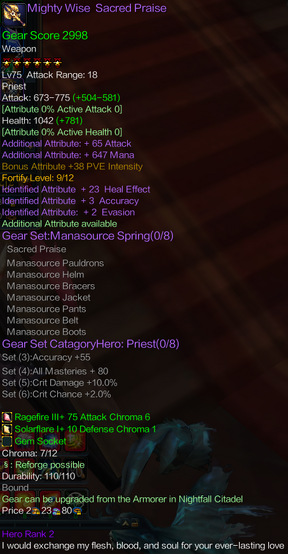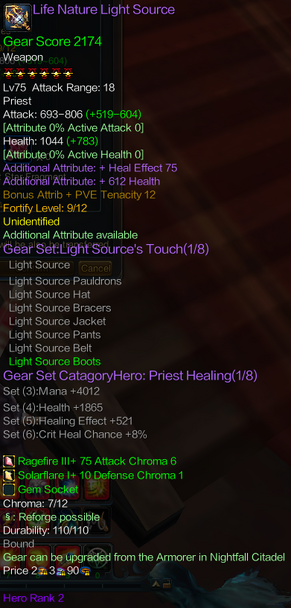 Obtaining Star Fragment
Edit
The following is a list of ways to obtain Star Fragment
Opening a Gift Pack
Klass Rour in the Hall of Glory in Nightfall Citadel
Ad blocker interference detected!
Wikia is a free-to-use site that makes money from advertising. We have a modified experience for viewers using ad blockers

Wikia is not accessible if you've made further modifications. Remove the custom ad blocker rule(s) and the page will load as expected.