General information
Edit
Virtue Coin is a stackable item in Forsaken world. The item has the following description: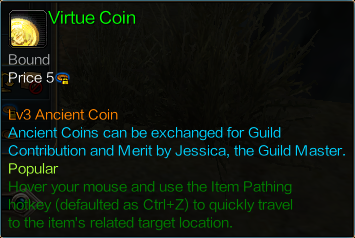 Using Virtue Coins
Edit
As the description of the Virtue Coin explains, you can turn these in with the Guild Master Jessica. Interact with Jessica and select the 'Vitue Coin Exchange' option. The following dialog will appear: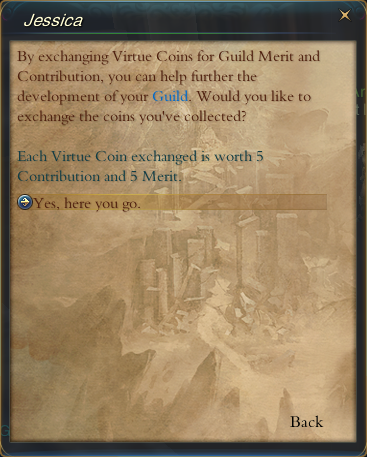 Aquiring Virtue Coins
Edit
Virtue Coins may be aquired trough the following means:
Ad blocker interference detected!
Wikia is a free-to-use site that makes money from advertising. We have a modified experience for viewers using ad blockers

Wikia is not accessible if you've made further modifications. Remove the custom ad blocker rule(s) and the page will load as expected.