Warlord Medal is an item in Forsaken World. It has the following description: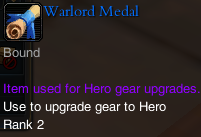 Using Warlord Medal
Edit
Go to the armorer and select 'Gear-Related Services'. Note: use the armorer in Nightfall Citadel. It doesnt work with the armorer in Sanguine Mansion.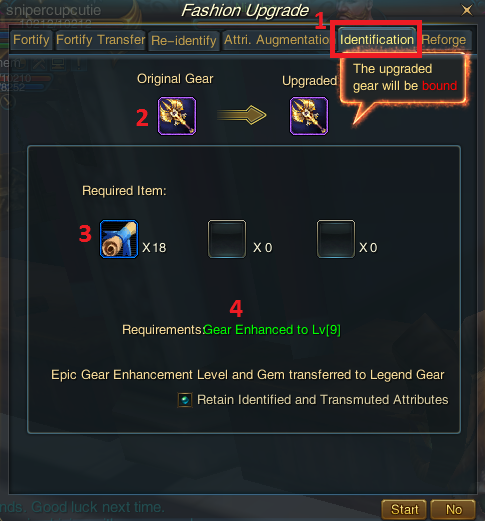 Go to the 'Identification' tab.
Put the gear you want to upgrade in the 'Original Gear' slot.
The required items have to be in your inventory, you do not have to manually add them. In this case, the Warlord Medal is required for the upgrade.
Make sure you have fortified your gear to level 9.
Obtaining Warlord Medal
Edit
The following is a list of ways to obtain Warlord Medal:
Exchanged for War God Points at the reputation manager called Astraea in Hall of Glory in Nightfall Citadel.
Ad blocker interference detected!
Wikia is a free-to-use site that makes money from advertising. We have a modified experience for viewers using ad blockers

Wikia is not accessible if you've made further modifications. Remove the custom ad blocker rule(s) and the page will load as expected.